Exclusive Wedding Experience
Make your day just for you and your guests at our Breathtaking Wedding Venue
Say "I Do" In An Unforgettable Setting With The Exclusive Wedding Experience.
Celebrate your wedding day with the Exclusive Wedding Experience at The Seville. Our elegant and sophisticated venue is customizable to match your unique style and vision. Enjoy award-winning cuisine, stunning floral arrangements, and top-shelf bar service from our experienced team. Let our event coordinators make your planning process seamless and stress-free, so you can enjoy every moment of your special day. Contact us now to schedule a tour and see how The Seville can make your wedding day just for you and your guests.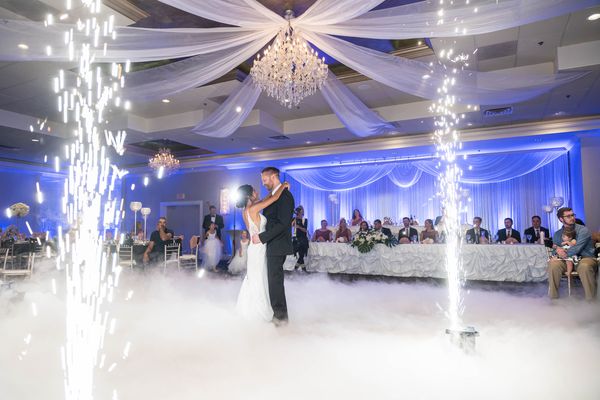 Why Consider Exclusive Wedding Package?
Entire facility for yourself and your guests
Elegant and sophisticated venue
Top-shelf bar & Martini Service
Premium wines, liquors, and cocktails
Endless Hors d'Oeuvres & Eye Catching Displays
Award-winning cuisine and service
Stunning floral arrangements and centerpieces
Sparktacular Sparklers & Dancing on the cloud
Complimentary Room block with elite experience
Lasting Memories Guaranteed Book a tour to explore our stunning venue
Enjoy The Lavish Wedding Of Your Dreams With Everything To Make Your Wedding Stand Out As A Fun, Relaxing And Luxury Experience
Exclusive Wedding : Make your day just for you and your guests at our Breathtaking Exclusive Wedding Venue
Elite Package: Top Shelf Bar, Award Winning Cuisine, Upgraded Linens, and much more
Impeccable Service: White Glove Services, Impressively Elegant Wedding Experience
BUILD YOUR SPECIAL DAY
The Seville is here to help you write your love story with a one-of-a-kind, exclusive package designed for the couple looking for an experience unlike any other. Our mission is to create a night you and your guests will never forget with the perfect wedding venue and team.
The Exclusive Wedding package is designed to take the stress out of planning with one complete venue experience, featuring all essentials to over-the-top elements for the ultimate celebration! The whole space is for you and just for you!
An exciting fun night that flows so smoothly for you to spend time with your loved ones and never even begin to worry about what is happening next.
Visualize a night that tells your unique story – the journey of your love for one another.
Dancing the night away to you and your guests' favorite songs as you marvel at how amazing your day has been.
Envision looking back on your wedding day and realizing that your dream wedding actually happened.

Very Happy Bride & Groom!
Our wedding day was the best day of our lives! Having our reception at the Seville was a GREAT decision. We had visited a lot of wedding venues in the Chicagoland area and the Seville truly stood out to us as they offered exactly what we were looking for i.e. up lighting, dancing on the clouds, cold sparklers, trusted list of vendors, delicious food, top shelf bar etc. It was an easy choice to make!

Truly perfection!
Oh my, I wish I could give 10 stars! The Seville was AMAZING from start to finish! I still cannot believe how perfectly everything went. Planning was honestly a breeze because of their hard work and efforts. The food & drink, decor, hospitality, etc. was beyond what I could have ever imagined! Truly perfection!

Amazing Experience!
The venue was beautiful! Couldn't beat the package and everything they did for us! Took a lot of stress off our shoulders and they walked us through everything we needed to do (which wasn't much). Guests bragged how great the food was and you get a lot! Would definitely recommend The Seville!

One-Stop-Shop Exclusive Experience
The Exclusive Package is designed for couple who wants the ultimate One-Stop-Shop Exclusive Experience. This package provides everything required to ensure our wedding stands out as a fun, relaxing, and luxurious experience. All we need to add is a DJ and photographer.