YOUR WEDDING DESTINATION!
At The Seville we will provide our brides and grooms with the highest level of amenities at the most compelling rates in the wedding industry!
You deserve the wedding of your dreams and we're here to help you put it all together.
These are some of our favorite photos of our beautiful room set ups. The wedding that you have always dreamed about is possible at The Seville!
We would love to show you around The Seville and show you our amazing banquet hall! Request a tour today!
THE SEVILLE... MORE THAN JUST WEDDINGS!
Join our Mother's Day Brunch and our New Year's Eve Gala! We also offer monthly tastings to our current customers who have an upcoming wedding, corporate party, or other events.
Read our amazing testimonials from all of our satisfied customers. Experience THE BEST at The Seville!
At our prime location, we have state of the art audio and visual equipment available for your presentations, custom floor plan options, as well as the finest cuisine to keep your guests satisfied.
The Seville is Chicago land's premier choice for hosting the most social celebrations. Your special occasions deserve special attention to detail that The Seville is renown for providing.
The Seville over exceeded our expectations. From Day 1 Kim was very helpful and responsive the entire time. The package and value of everything was by far the best in comparison to every other place we looked at. The amount and quality of food was exceptional and the organization and communication day of couldn't have gone more smoothly. I received so many compliments about our special day and it was all thanks to the staff at the Seville. I received so many compliments even about the bar tenders and how spectacular they were. I highly recommend this place to host your special day.
– Kelly
What a great and fantastic event they threw for my wife and I. To the lighting, the food, the acoustics, and everything was just perfect! We had our ceremony in the same room as our reception and it worked out fantastic. You also cannot beat the deal they give you. We only went to one place to get a price quote and could not turn The Seville down. They gave us open bar, Hors d'oeuvre, Soup, Salad, full course meal, sorbet, and our cake all included in the package. They even included late night pizzas and a photo booth! Maria was wonderful. Everybody was great and everything was fantastic. One last thing that is awesome is we booked the room for about 145 guests but we only had about 130 show up. While we were still charged for the guests we did not lose any perks they gave us. Also we got to take home all of the frozen unused chicken breasts in addition to leftovers in to-go boxes! I have not stopped hearing about how great the food was and how much fun everyone had. A really great feeling when you put in so much planning and hard work into it! Thank you again Seville for everything!
– Darren
We had our wedding at the The Seville on March 26th and it was everything I dreamed of. Everything was perfect and the staff, I have nothing but the best things to say about Sam, Tammy, Dee and everyone else I dealt with there from the time we booked our wedding to the day of. The package and the deals we received, priceless. As a bride, and my husband too we are very happy with everything and I have sent many people already your way when it comes to weddings or any other events. Seriously, you guys rock and we will remember it for life. PS. Our guests were beyond impressed with everything too – food was great, set up, the sweets and it just looked amazing. Thanks again for everything!
– Sanja
Thank you to the entire staff, from the office to the individuals that setup and worked our wedding. They far exceeding our already high expectations and provide world class customer service. We booked in the winter of 2015 and the to our surprise the hall was completely renovated! Beautiful new chandeliers, wall scones, new furniture, and whole new design in the lobby. The amount of guests that come up and complimented us on the food was overwhelming and a great feeling to have after planning it for so long. Nick, Maria, Desiree, Sam, and Tammy were all exceptional at their jobs and set us up for success. They steered us in the right direction and helped us make our good ideas great and our bad ideas not happen! Great value and the only people I would trust with such an important event in our lives. Thank you and hopefully a baby shower in a few years will be in line.
– Alex & Kayla
We just wanted to tell everyone how awesome the Seville and the staff were for my daughters wedding. She got married on 1/30/2016. We would like to thank Sam for alway being there whenever we had a question. He was very generous. Very professional. On the day of the wedding the staff was amazing. To Nick thank you for making sure everything was set up the way Jenn and Tim wanted it. To Maria and the staff. You guys were so awesome our guest raved at the service you guys provided. To the chef. From the hordorves to the meal everything came out nice and hot and tasty. even with over 300 in attendance not one complaint about the food. They all really enjoyed it. The room looked beautiful with the uplights. I can't say enough how you guys went above and beyond to make everything so nice. I would recommend you to anyone looking to have a great wedding. Thank you again so much. People are still raving about how great the wedding was.
– Patricia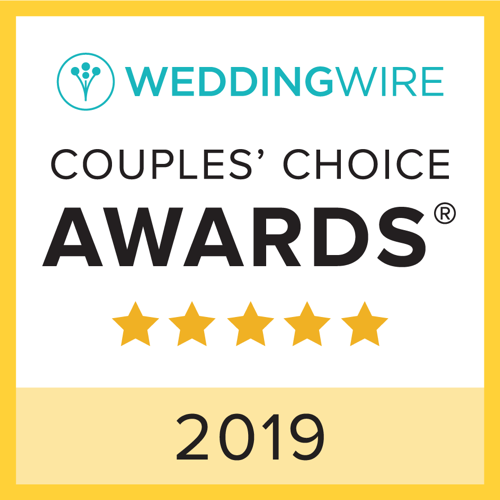 New 2019 Events coming soon!